Norfolk Broads Map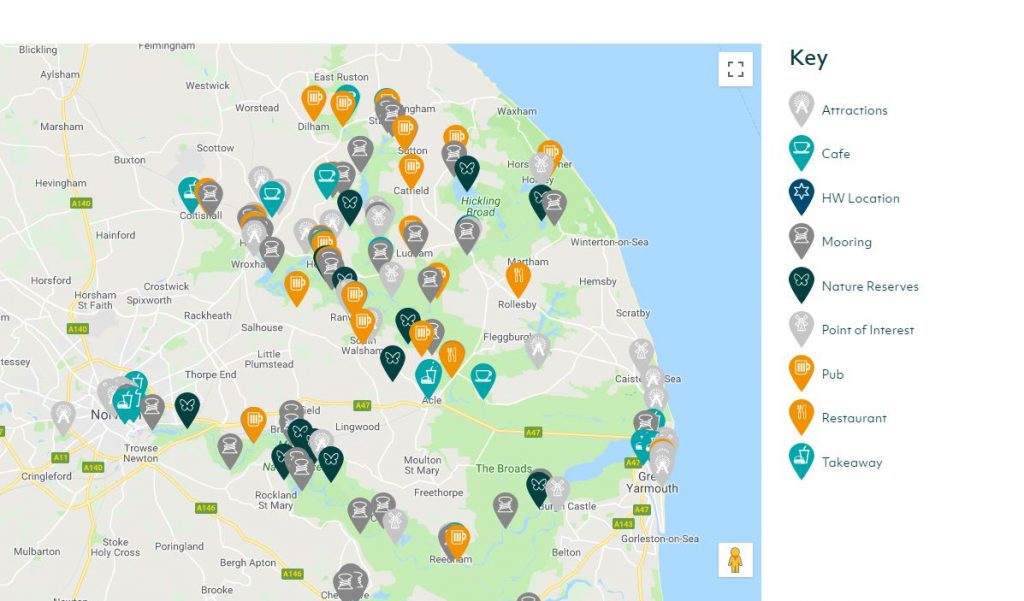 View our interactive map listing pubs, restaurants, moorings, facilities and more….
The Broads National Park is located in East Anglia and crosses the counties of Norfolk and Suffolk. Often thought of as the 'Northern' and 'Southern' Broads, the Northern Broads are those north of Great Yarmouth and the Southern Broads stretching across Breydon Water down towards Norwich and Beccles.
Made up 125 miles of lock free, navigable waterways the Broads are a popular destination with boaters. With many visitors choosing a boating holiday or day boat as the best way to explore the national park. If boating isn't your thing there is plenty to do on land with wildlife reserves, attractions and pretty riverside towns and villages to visit as well as excellent opportunities for fishing, walking and cycling.
For more information on Boating Holidays on the Norfolk Broads and to book your Norfolk Broads Holiday visit our Boating Holidays page or view our boats.
We also offer a selection of waterside holiday cottages and apartments which provide the perfect base from which to explore the Broads National Park. View our cottages and apartments.
Plan your Norfolk Broads holiday or day out on the Broads using our Norfolk Broads map, which highlights the navigable waterways of the Broads along with the main towns and villages and locations of Broads Authority free 24 hour moorings. You can also view and download our Norfolk Broads map.