School Trips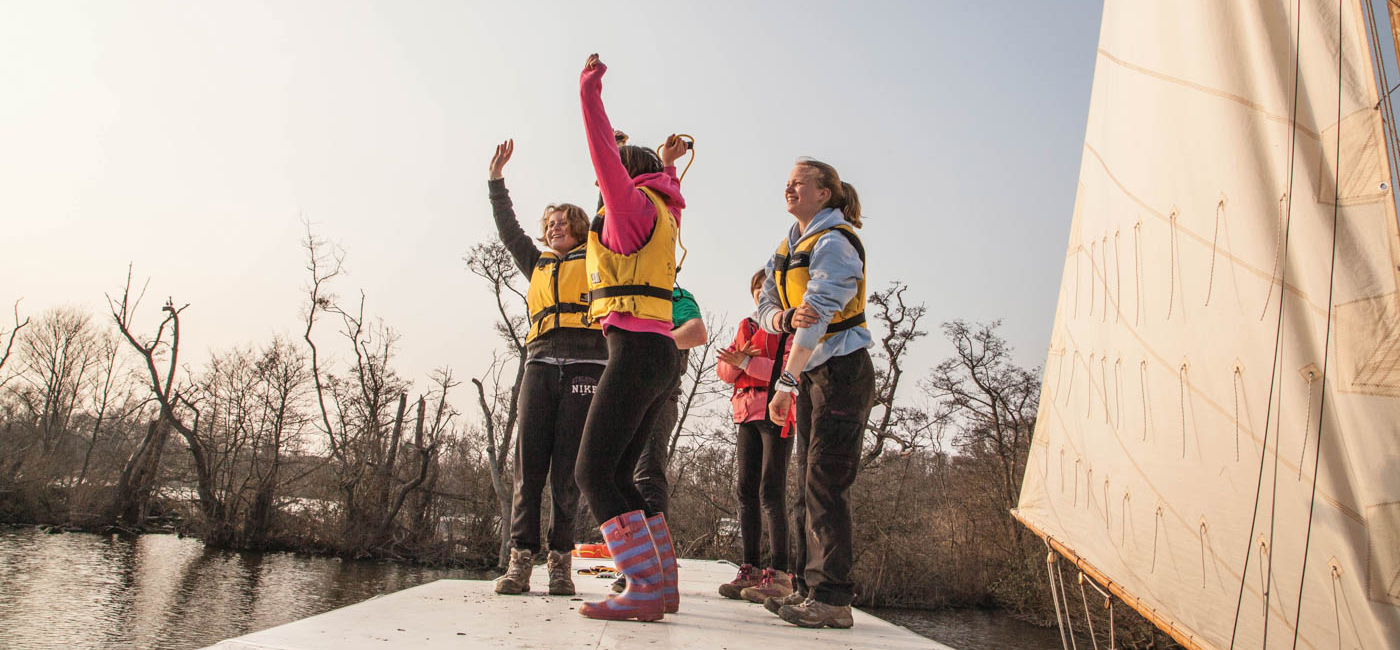 Herbert Woods have been helping teachers and group leaders to organise residential expeditions on the Broads for over 60 years.
An adventure children will remember for a lifetime
Residential school and group expeditions are suitable for children aged 8 to 18, the sheltered waterways of the Broads National Park are the perfect place to learn the basics of boat handling and take part in activities such as  sailing, canoeing and orienteering.
Living together in small groups, on board our expedition cruisers gives children the opportunity to develop valuable life skills as they take responsibility for running the boat as a team, taking turns to navigate, steer, cook and clean the boat as well as managing a shopping budget.
We are happy to help you with planning your expedition and can assist with building itineraries, completing risk assessments and providing educational resources. Alternatively, if you would prefer a fully managed trip, we work with the Exploration Society who can provide a licensed expedition to suit your budget and schedule. Scroll down to watch a video of one of their recent trips.
To find out more about our groups and schools expeditions please call 0800 144 4472 or email: schools@herbertwoods.co.uk
The Broads National Park
There is plenty for children to learn during their stay, from the fascinating history of the Broads to the unique plant and wildlife species that call the National Park home.  Find out why the Broads is unlike any other National Park and how we work to balance the fragile eco system of the Broads with the increasing demands of tourism.
Our School Trips on the Norfolk Broads
Our Expedition Cruisers are large Broads cruisers that comfortably sleep up to 10 people. Each cruiser is slightly different in terms of layout and but all feature comfortable cabins, a minimum of two toilet/shower rooms, a large saloon/dining area and a fully equipped galley kitchen.  Click below to view each cruiser in detail.
All appliances on board are safety checked and maintained to a high standard and each cruiser is fitted with smoke and CO detectors and carries current BSS Boat Safety & Gas Safe certificates. Dedicated 24 hour mechanical support is provided with all residential expeditions.