Black Friday Weekend Deals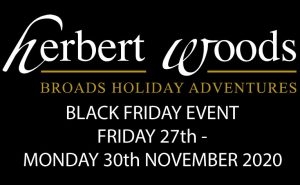 Black Friday Weekend – NOW LIVE
Friday 27th to Monday 30th November 2020
Now available and online – Book your adventure today
Black Friday has arrived and we're excited to let you know we've released some online special offers and will be launching our new three star game with some exciting one time only prizes available.
Throughout the day we will be hiding our three Black Friday stars around our website and it's down to you to find them and claim the exciting gift. Two stars will be hidden throughout the day today and the third star will be hidden throughout the day on Monday 30th November…but will you quick enough to find it and be the first to claim the gift behind the star?
Keep an eye on our Facebook page for the latest updates and we'll be giving you some handy tips throughout the day as to where the stars could be hiding.
What's on offer?
Early Booking Double Up - 10% to 20%

It's as simple as it reads, book any holiday for 2021 starting between 1st March and 24th October 2021 and as long as you choose to pay in full at the time of booking and we'll double your discount from a standard 10% up to a 20% discount!!!

Find a Star for your chance to WIN!!

How competitive are you? Can you find the three stars before someone else does?
When you find the star quickly dial 0800 144 4472, quote the code and you'll be able to claim the prize but that's only if someone hasn't claimed it already.
*Terms and Conditions apply. Double Up Discount is an exclusive discount and can only be used towards a new holiday booking and can only be used online. New bookings to be confirmed by the end of the day on Monday 30th November and if the booking is not confirmed by that time then the offer will be withdrawn. Three stars to find; hidden throughout the Hebert Woods website during Friday 27th and Monday 30th November. Code can only be redeemed once. Prizes behind the three stars are only available for the off peak/low bands and cannot be used in the medium or high bands and cannot be used with any other discounts or offers. Gifts behind the stars are non-transferrable and must be redeemed and used by the winner. Prize must be booked and confirmed within 48 hours of prize being claimed. Gifts cannot be transferred for money or vouchers and must be used in 2021 or will expire.