5 Reasons Why a Broads Boating Holiday is better than a Canal Boat Holiday
Can't decide whether to choose a canal boat holiday or a Broads boat holiday? Find out why we think a Broads holiday is better by far.
Ok, so being based in the Norfolk Broads we may be a little biased, but here are five great reasons why we think a boating holiday on the Broads beats a barging holiday hands down.
1. No Locks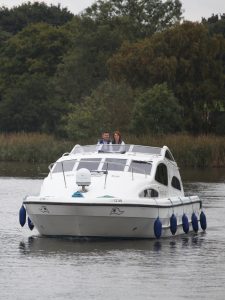 The Broads are made up of 125 miles of lock free waterways, which means that you can cruise to your hearts content without having to spend half of your holiday sat in a lock or even worse queuing up to get into the lock! Locks can be complicated for a first-time boater and require a good degree of physical fitness. Whilst they may seem like good fun at first the novelty might wear off by the time you get to the umpteenth lock of the day.
2. Bigger Boats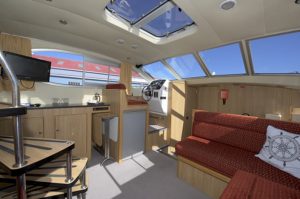 The river channels of the Broads are considerably wider than those of the canals, this means that our boats offer much more space than you would get on canal
boat. The average beam of a Broads Cruiser is 12ft where as a narrow boat or barge has a beam of just 7ft, Broads cruisers are generally taller meaning that the cabins and living quarters are much more spacious. Broads cruisers are also better at handling the changing British weather, they generally have a covered steering position so that you don't have to brave the elements as you would on a canal boat, they also have either a sliding canopy or external seating area so that the whole party can be outside in sunny weather.
3. The Beach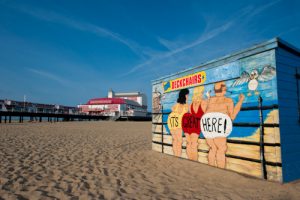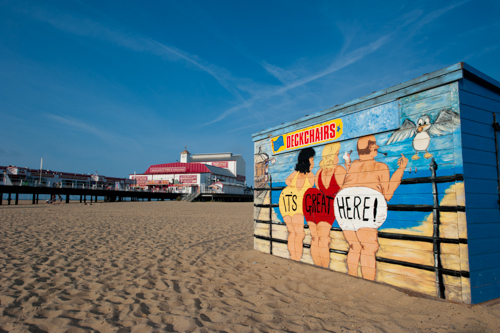 You can have the best of both worlds on a Broads boating holiday, enjoy the tranquil rivers and pretty market towns one day and all the fun of an iconic British Sea Side resort the next! Great Yarmouth lies within the Norfolk Broads and can be accessed via the River Bure. Here you can enjoy all of the classic seaside amusements including the Pleasure Beach, crazy golf and arcades. The beach itself offers 15 miles of golden sand with donkey rides, deck chairs for hire and life guards on duty should you fancy a swim.
4. Wildlife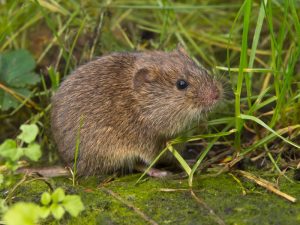 Now we are sure that you will spot plenty of wildlife on a canal boat holiday, however you are unlikely to find the quantity and diversity of wildlife you get on the Broads.  The Broads National Park is Britain's largest protected wetland and is home to over 11,000 different species of wildlife, including some of the UK's rarest species such as the Swallowtail butterfly, water vole and booming Bittern. Norfolk Wildlife Trust have several reserves on the Broads with hides for birdwatching, nature trails and visitor centres where you can learn all about the wildlife of the Broads.
5. History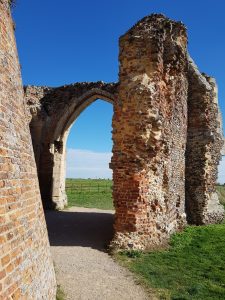 Whilst the canals were created in the late 18th century at the start of the industrial revolution the Broads have been around considerably longer, dating back to the 12th century. Like the Canals the Broads are manmade and were created when the peat rich soil was dug out to be used as fuel. However, as sea levels began to rise the peat pits were abandoned and left to fill with water which created the Broads and rivers you will see today. The area also has a number of historical interest sites, including a Saxon Shore Fort at Burgh Castle, ruins of a medieval monastery at St Benets Abbey and the Cathedral of the Broads in Ranworth. We should also point out that Lord Nelson himself first learnt to sail on Barton Broad (you can't say that about the canals!).
So, there you have it. Our reasons why a Broads boating holiday is better than a canal boat holiday. Why not find out for yourself and book a Norfolk Broads boating holiday or browse our website to discover more about the Norfolk Broads.
Did you find this article useful? Why not visit our Norfolk Broads boating holiday page or browse our fantastic boats for hire for more information on our services?