7 Nights | Great Canal Journeys Itinerary
Follow in the wake of Timothy West and Prunella Scales on this 7 night Itinerary which takes in Stalham, Great Yarmouth, Burgh Castle and Thurne.
Day 1
Departing Herbert Woods at Potter Heigham turn right onto the River Thurne, cruising past pretty riverside cottages and open marsh land until you reach Thurne Mill turn left into Thurne Dyke for your first nights mooring.
Day 2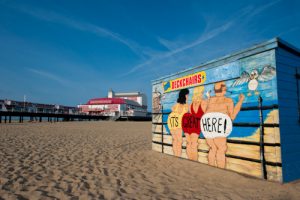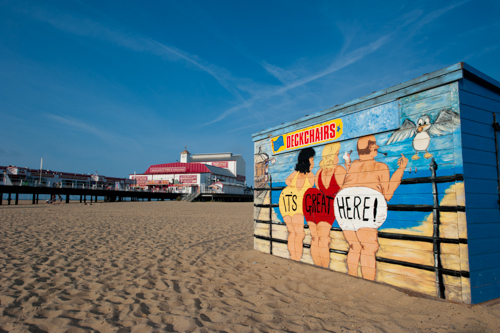 Briefly rejoin the river Thurne and continue on to Thurne Mouth, here you will continue straight onto the River Bure heading for Great Yarmouth. Along the way, you will pass under Acle Bridge and a total of nine drainage mills before reaching Great Yarmouth. If you are in need of refreshments along the way the riverside village of Stokesby and Stracey Arms Windpump are good places to stop.
The currents in Yarmouth are particularly strong so try to plan your arrival at Great Yarmouth Yacht Station as the tide is going out, up to 6 hours after low water (Mooring Fee £12 overnight). When mooring up, remember to make allowance for the changes in tide when tying your mooring ropes.
From the Yacht Station it is just a 20 minute walk to Britannia Pier, where you can enjoy everything the seaside town has to offer, from the Pleasure Beach and Amusements to the Time and Tide Museum, there is something for everyone.
Day 3
Upon leaving Great Yarmouth be sure to take notice of the three vertical red lights on Breydon Bridge, and the Yarmouth/Acle Road Bridge. Do not continue through if these lights are lit and always check the gauge at the side of the bridges to ensure you have enough clearance to pass underneath.
Cross Breydon Water, making sure you stay between the channel markers. Once at the other side, keep left to moor at Burgh Castle and visit the Saxon Shore fort. You can choose to stay here for lunch or continue on a bit further to St Olaves. On leaving St Olaves, turn sharp right to take Haddiscoe New Cut up to Reedham for your overnight mooring.
Day 4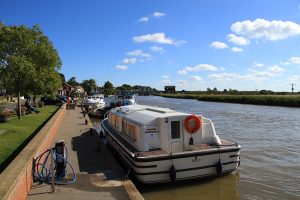 Depart Reedham and take the River Yare back to Breydon Water, again make sure you have checked the tide and try and time your crossing with low, slack water, you can wait at Berney Arms if needed before crossing. Once across return up the River Bure to Thurne Mouth, turn left to stay on the river Bure and then continue on, turning right on to the River Ant just after St Benets Abbey. Moor for the night at Ludham Bridge and enjoy a meal at the Dog Inn or the Wayfarers Cafe.
Day 5
Pass under Ludham Bridge if you haven't already and continue to How Hill. Here you can learn about the unique environment of the Broads and enjoy a guided river trip on board the Electric Eel. On leaving How Hill head north to Barton Broad, stopping off at the pretty village of Neatishead before continuing across Barton Broad to Stalham to moor at Stalham staithe for the night. Visit the museum of the Broads and take a trip onboard the steam launch 'Falcon', dine at the Mermaids Slipper or stroll into Stalham village where you will find a Tesco, pub and a number of takeaways.
Day 6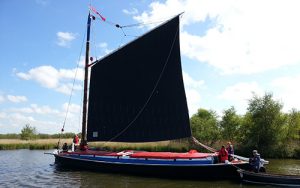 Use your final day to explore the River Bure between Ant Mouth and Wroxham, stopping off at Ranworth Broad you can learn more about the Broads wildlife at the Norfolk Wildlife Trust visitor centre or take a walk up to St Catherines church and admire panoramic views of the Broads from the top of the Church tower. Alternatively moor at South Walsham Broad and enjoy the short walk to Fairhaven Woodland Water Garden. Make your way back to Thurne mouth by mid afternoon and turn left on to the Thurne and then left again into Womack Water where you will moor for the night. Keep your eyes peeled on the right and you will see Hunters Yard home of the black sailed trader Wherry 'Albion'.
Day 7
Depart Womack Water and return to Herbert Woods.
Are you looking for a Norfolk Broads boating holiday? If so, have a look at our entire fleet of hire cruisers.