Take a day and explore the Norfolk Broads at your leisure, aboard one of our picnic boats. All of our picnic boats seat a maximum of 10 people and include a single gas hob ideal for making teas and coffees, fridge, sink and toilet.
(Please Note *You should only hire a boat with people from your own household or support bubble, please follow government guidance at all times*)
Unfortunately at this time we cannot offer the following items onboard: mugs, glasses, plates, cutlery. However, a kettle and cleaning materials are provided. Sorry for any inconvenience caused.
Prior to departing, you will be provided with a tutorial and safety briefing by one of our staff, life jackets for all passengers, a full tank of fuel and a map of the Norfolk Broads.
Book online or call 0800 144 4472
Herbert Woods reserves the right to charge a £200 damage deposit in addition to the hire charge, this will be refunded on your return, provided that the boat is left in clean condition and without damage or loss of any equipment.
Please Note. There must be at least two adults on board the boat at all times. We do not provide pans or frying pans on any of our picnic boats.
Don't forget, you can download your Picnic Boat Map right here!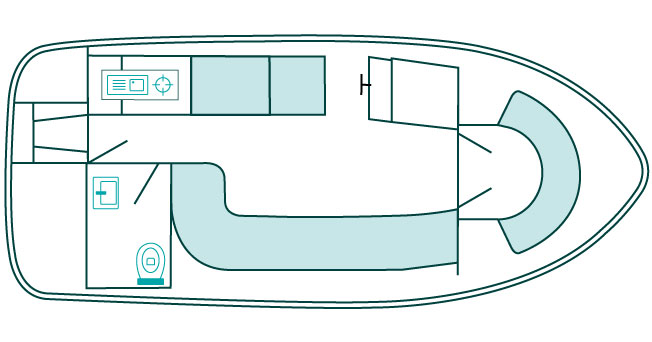 Main Season
Duration
Low Season
Mid Season
High Season
Mon – Sun

4th Jan – 21st May

24th Sept – 23rd Dec

4th June – 2nd July

3rd Sept – 23rd Sept

22nd May – 3rd June

3rd July – 2nd Sept

9am-5pm
£190
£210
£250
1pm – 5pm
£105
£115
£135
Advanced bookings can only be made for a full day.
Out of Season
Duration
Out of Season
Mon – Fri

24th Sept – 23rd Dec

4th Jan – 28th Feb

9am-4pm
£190
12pm – 4pm
£105
Advanced bookings can only be made for a full day (9am – 4pm) – subject to availability and weather conditions at the time of hire. Picnic Boats are not available over the Christmas period, 24th Dec – 2nd Jan or on Saturdays and Sundays throughout November, December, January and February. Please call for more information.
Picnic Boat Virtual Tour
Take a look around a picnic boat