Herbert Woods Hamper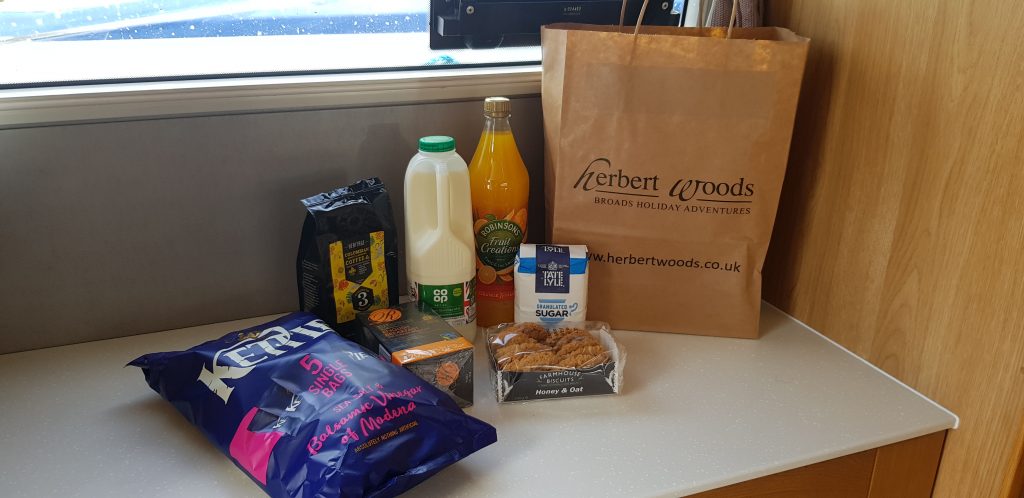 Cruise the Broads in style on board one of our Elite cruisers.
We want to give our customers a little treat when booking a boating holiday with Herbert Woods that's why when you book any of our Elite Cruisers for any duration you'll find a locally sourced Herbert Woods welcome hamper on board waiting for you and your party.
Over the years we have changed the contents inside the welcome hamper following feedback and inside the pack you'll find everything you need for the duration of your stay should you forget any of the day to day essentials.
Inside you'll find;
Orange Juice
Milk
Coffee
Tea
Sugar
Biscuits
Crisps
Please note whilst every effort is made to make all the welcome hampers the same as the image above, sometimes the contents may differ or change due to availability of stock from our local suppliers.