Kickstarts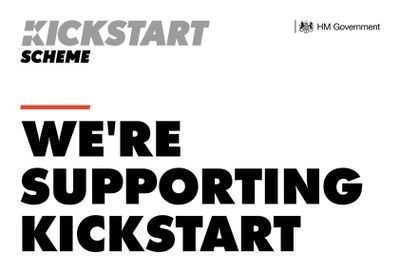 Come and be part of our amazing team here at Herbert Woods!
We're proud to be a local employer supporting the Government's Kickstart Scheme and offering job placements for young people who are at risk of long term unemployment.
Below is a list of the current vacancies available through the Kickstart scheme. You can apply for any of these vacancies via your Job Centre Plus Work Coaches
We look forward to you joining us and welcoming you to our team.
Customer Service Assistant

Working within our busy Reception/Booking office, greeting customers in person and on the telephone, dealing with general enquiries, accommodation and boating holiday bookings. The applicant will develop skills and knowledge of our daily office procedures working alongside and supported by our Customer Services Team.  Must be IT competent with good numeracy and literacy skills and a good communicator.

Digital Marketing Assistant

A varied role which offers a fantastic opportunity for the right candidate to develop knowledge of on and offline marketing and be involved in exciting new projects. A Digital Marketing Assistant is required to apply your creativity and passion for the digital world, if  keen to take a step up in their career, have a big role in the day to day Marketing for the company group and showcase their online talents through a variety of online marketing channels then this is the role for you.

Trainee Negotiator - Estate Agents

The successful candidate will be working alongside and be supported by our small friendly team within a busy Estate Agents office.  Helping out clients with a wide range of property related enquiries, via telephone, email and in person.  The role will also consist of some involvement in general marketing activities, including social media. Competency in IT, numeracy and literacy skills required.  A good communicator.

Boatyard Operative

Working within a well-established busy boatyard, you will support other yard staff in the day to day running of our large hire boat fleet and assist with general boatyard maintenance.  A varied role to include: filling water/diesel tanks, cleaning exteriors and pump outs of boats. You may also be required to assist with painting and repairs depending on the time of year. Good communication and interpersonal skills required in this customer facing role.

Day Launch Operative

Working with a busy boatyard, you will assist other yard staff in the day to day running of our day/picnic boat hire.  Preparation, servicing, cleaning interiors/exteriors. Other general boatyard maintenance including painting and repairs may be requested. Good communication and interpersonal skills required in this customer facing role.