Herbert Woods Ensures Customer Safety Ahead of Season
Leading boat operator, Herbert Woods, based in Potter Heigham, Norfolk, is ensuring each of their 130 cruisers has smoke detectors and CO detectors fitted as standard with immediate effect  ready for the 2017 busy season ahead. The Broads Authority has made smoke detectors a requirement of the Boat Safety Scheme operated by the Canal & Rivers Trust. The Boat Safety Scheme has however not yet reached a decision on the requirement for CO meters to be installed in hire boats, but it is possible that this may take another season or two.
"On average, there are 89 fire-related accidents and injuries that occur on boats nationally every year." says Michael Whitaker, partner at Herbert Woods.
"We would like to think we are ahead of the game by installing the smoke and CO detectors well before any of the deadlines set by the Boat Safety Scheme, but really these things should be part of the fixtures and fittings. Safety is paramount, that's in-built at Herbert Woods."
"We continue to push forward with our safety measures,  which will mean each and every cruiser will be fitted with at least one Carbon Monoxide Alarm that will fully comply with the BS EN 50291:2001 standard and a Smoke Alarm that will fully comply with the BS EN 14604:2005 safety standard."
Last year, Herbert Woods was accepted as a 'Quality Accredited Boatyard' (QAB) by British Marine in partnership with Visit England.   Herbert Woods was one of only three boatyards in the East of England to have passed this rating and to receive this tremendous accolade in its run up to its ninetieth birthday in 2016.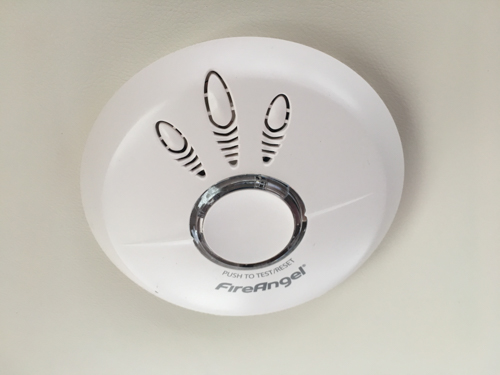 For more information or to book your holiday, call 0800 144 4472, or visit www.herbertwoods.co.uk.
About Herbert Woods
Herbert Woods, based in the Norfolk Broads, is one of the boating holiday pioneers and has been serving the local community and tourists since 1926.
The company specialises in boating and cottage holidays. Each of its cruisers and cottages are beautifully maintained and fully-equipped to ensure that customers have a comfortable and stress-free stay.
The company was founded by Herbert when he took over a family boat building firm called Walter Woods and Sons and began an ambitious programme of expanding the small fleet of Broads hire cruisers, as well as creating the boat building and mooring facilities of 'Broads Haven' that make up the boat yard today.
Herbert Woods is now the second largest hire boat yard on the Broads, operating 130 cruisers with a 50 strong workforce who are dedicated to providing the highest level of customer service and making sure each Norfolk Broads holiday is one that will be remembered for years to come.