Improvements to Caribbean Light for 2020
As one of our most popular cruisers, the spacious Caribbean Light sleeps up to 9 people and is perfect for beginners with great visibility from the upper steering position.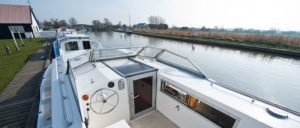 Working on feedback from previous guests we have decided to install Bow Thrusters on Caribbean Light in time for the 2020 season!
The addition of Bow Thrusters will make Caribbean Light even easier for our customers to use. These additional propellers are placed at the front of the boat and help you 'push' the boat left or right – perfect for mooring up in tight spots! Easily controlled by a joy stick in the helm, this new addition to Caribbean Light enables even novice crew members to turn the boat effortlessly!
As part of the continuous improvements to our fleet we hope to install bow thrusters on many more of our boats in the future so keep an eye on the blog for more updates!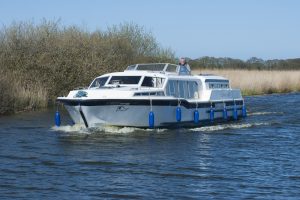 Why not book Caribbean Light for your 2020 Norfolk Holiday: Click Here
Caribbean Light not quite right? We have many Norfolk Broads Holidays available, view our large selection of hire boats.
Gallery