The Perfect Silent Retreat
Imagine reconnecting your mind, body and soul in a soothing and tranquil sanctuary resting in the heart of the Norfolk Broads – that's exactly what this silent retreat is all about.
The Broads is not just one of the most popular family and couples vacation spots in Norfolk and Suffolk but also a haven for silent retreat lovers – a place to reflect inwardly and process your thoughts in a calm, quiet, beautiful and serene environment. As you surround yourself with the soothing sound of the water and the wildlife brimming with joy in the distance, all you're left with is the unbelievable peace and serenity you feel inside your mind, body, heart, and soul.
Few places across the UK bring that level of peace and calm like the Broads do.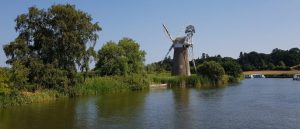 What to do on your perfect 'silent retreat' on the Broads
The Norfolk Broads comprises inland waterways which are not only instantly recognisable but also very unique to the county. The park here, for instance, which is an absolute bird watching and wildlife delight, is a pure joy for those who love to hire boats, sail, and fish in the waterways or just meander lazily in a cruiser, canoe or day boat. It's the ultimate destination to discover tranquillity while surrounded by water. In fact, it's so enjoyable that it allows you to relax, unwind and connect with your inner self in a way that's not possible anywhere else. This is where you revive your heart and soul, and truly come to terms with what silent retreat actually means.
One of the best forms of silent retreats here is hiring a picnic boat with Herbert Woods, where you can explore the Broads area at your own pace – navigate the lakes and waterways in complete serenity as the unique wildlife on the banks and in the water welcomes you. If you are looking for an extended overnight experience you can select one of our boating holidays, we have over 120 cruisers available.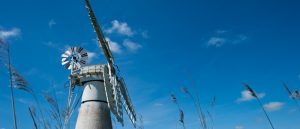 When you want to shift away from the silent reflection or retreat momentarily, moor up at one of the many inviting waterside pubs where you'll get a chance to try out some of the most tantalising local food before returning to your silent retreat in the water. Or, you might extend your stay on dry land and explore many of the lovely waterside paths and walking routes – another way to make the most of your silent retreat.
If you keep an eye out though, you're sure to spot one of the rather impressive Norfolk Wherry barges, which stand out proudly owing to their distinctive high-peaked sails. However, nothing quite says silent retreat like returning to the waters with your canoe, boat or cruiser waiting – where the flat open waterways invite you back with warm, open arms, providing easy navigation and one of the best sanctuaries on the Norfolk Broads for a silent retreat.
A number of quiet villages here are waiting to be explored such as Coltishall, Horning, and Ludham. Once you're ready to take your silent retreat on the Norfolk Broads, just hire one of our cruisers or Cottages and launch yourself into a space of unbelievable calm and paradise-like peace.
For booking or holiday enquiries please contact a member of the Herbert Woods customer service team on 0800 144 4472 or seach our website for LIVE availability.