The Ultimate Gift Guide for Nature Lovers
Nature enthusiasts often seek gifts that resonate with their love for the outdoors. Whether it's a birthday, anniversary, or just because, finding the perfect present for a nature lover can be a delightful challenge.
Nature lovers are drawn to the Norfolk Broads for its unique blend of tranquil beauty and rich biodiversity. This network of waterways offers an escape into a serene, natural world, where the peacefulness of the waters is matched by the lush, green landscapes that surround them. Birdwatchers find delight in the diverse array of bird species, while those interested in botany can explore a variety of rare plants and flowers. The quiet and slow pace of boating through the Broads allows for an immersive experience, making it an ideal destination for those who seek to connect with nature and enjoy the quiet observation of wildlife and scenic vistas.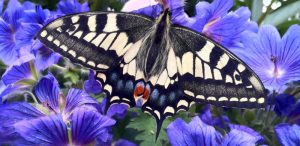 Here are some thoughtful gift ideas sure to delight your favourite nature lover…
A Canoe Adventure: Hiring a canoe from Herbert Woods offers an unmatched opportunity to immerse yourself in the natural beauty of the Norfolk Broads, allowing for a quiet, up-close exploration of its diverse habitats and wildlife. You could use a Herbert Woods Holiday Gift Voucher to make the present extra special!
Customised Nature Adventure Kits: Tailored to their favourite outdoor activities, these kits can include items like binoculars for birdwatching, a durable water bottle, or a high-quality compass.
Eco-Friendly Camping Gear: For the eco-conscious nature lover, consider sustainable camping gear such as solar-powered lanterns or biodegradable soap.
Wildlife Conservation Donations: A donation in their name to The Norfolk Wildlife Trust is a thoughtful gift that aligns with their values.
A picnic Boat Day Adventure: Hiring a picnic boat from Herbert Woods is an ideal way to experience the vibrant wildlife of the Norfolk Broads, as it allows for a leisurely and intimate journey through the tranquil waterways, bringing you closer to nature in its undisturbed form. You could use a Holiday Gift Voucher to make the present extra special!
Guided Nature Walks and Workshops: Look for local nature reserves or parks offering guided walks or workshops on topics like birdwatching, foraging, or nature photography.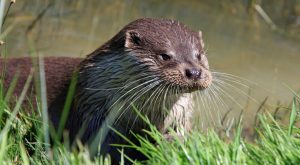 Choosing a gift for a nature lover is about understanding their passion for the outdoors and the environment. From practical gear to unforgettable experiences like a holiday on the Norfolk Broads with a Herbert Woods gift voucher, there's something special for every nature enthusiast.