Five Things To Do On Your Holiday In Norfolk
One of the things you need to look at before setting off on holidays in Norfolk is what you're going to do once you're here. Whether you chose a boating holiday, or a stay in one of our waterside cottages, it's always good to have some idea of what the area has to offer.
Whether you're a seasoned boating holiday expert, or a first time boater, there is plenty to do. Walkers, sightseers, fishermen and family will definitely find something to keep themselves occupied.
1. Visit a Nature Reserve or Two
There are lots of these around the Broads area, and it's really worth visiting at least once during your holiday in Norfolk. There is a lot of wildlife exclusive to this little slice of the UK that varies throughout the season depending on the time of year you visit. Spot seals and otters in the winter months, and the rare swallowtail butterfly in the summer.
2. Hire a Bike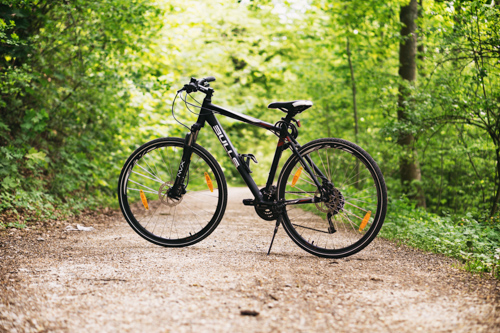 If you hire a cottage, you might have room to store your own, but if you're on a boating holiday, every bit of space is precious. There are lots of places to hire bicycles near to the rivers. Norfolk Countryside is notoriously flat, which makes if perfect for anyone who hasn't cycled for a while. The quiet lands and soft hills are idyllic, and they mean you can spread your wings and explore a greater part of the area. Blaze your own trail, or follow one of these tried and tested routes.
3. Go Fish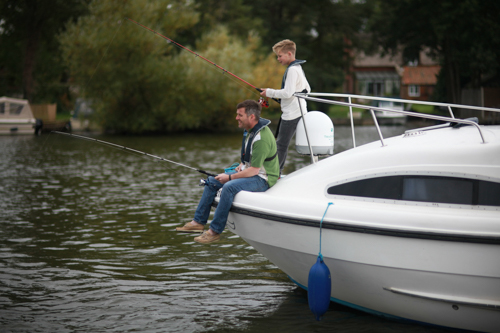 There are lots of fish all through Norfolk and Suffolk's river systems. The Broads fishing season runs from 15th June to 15th March inclusive. Try your hand at catching bream, pike, eels, rudd or trench all you need to fish anywhere on the Broads is a rod and a license. You can obtain these easily by popping along to your post office and they  are also available instantly online. Under 12s don't require a license, and if you're not a regular, you can just by a 1 or 8 day pass rather than a license for the full year. Make sure you carry your proof of purchase with you.
4. Family Fun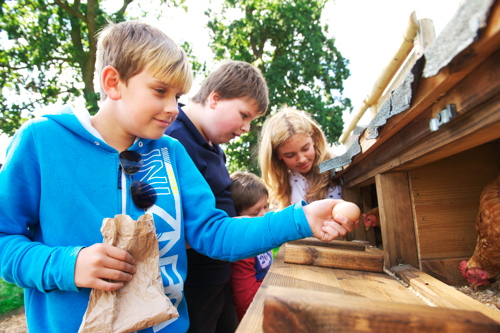 Holidays in Norfolk and the Broads are perfect for families. There is lots to do, and the novelty of being able to move your house wherever you go is really exciting for the little ones. Fritton Lake has nature trails, pitch and put golf, adventure parks and pony rides, so if your children like having something to do, you could easily spend a whole day here.
Similarly, Wroxham Barns has lots of activities throughout the year. After a day wandering the centre of the Broads and exploring the empire of Roy's shops, nip along to the Barns and watch the residents craftsmen and women bring a wide range of skills to life. You can also play a bit of mini golf, visit the junior farm and fun fair, and grab a bite to eat.
5. Walks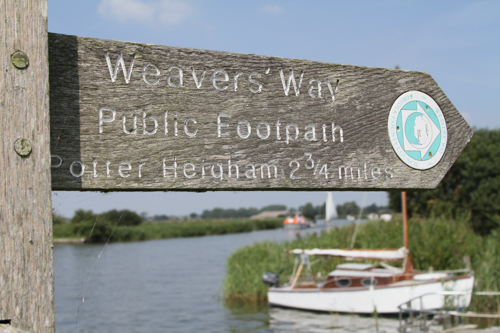 There are an abundance of walks you can go on to explore the Broads during a holiday in Norfolk. For the experienced walker, challenge yourself to sections of the 35 mile Wherryman's Way. There are also lots of shorter 4-6 mile circular walks, or you could just go for a gentle walk around Whitlingham Broad (just outside central Norwich).
If you fancy an adventure, hop on a train at Great Yarmouth to Berney Arms (request stop). At time of writing it will cost you just £2.50 for adults, and £1.25 for children aged 5-15. The trip takes just 7 minutes, and will deliver you to one of the most remote train stations in the country. From here you can have a look at the windmill (to access you must pre-book a group tour). To get back to Great Yarmouth, follow the Weaver's Way which runs alongside Breydon Water. Walking time 2-3 hours.
Did you find this article useful? Why not visit our Norfolk Broads boating holiday page or browse our fantastic boats for hire for more information on our services?