Top Things to do Around the Broads this August
There are loads of fun, family friendly activities taking place across the Broads this summer from fireworks to  festivals, bat walks and bat watching, dyke dipping and days out to name a few.
Great Yarmouth Fireworks, Central Beach
Every Wednesday for eight weeks during the summer, a spectacular fireworks display takes place on Central Beach. Proceedings kick off at 8pm with a great selection of music and entertainment. The fireworks begin at 10pm and light up the sky over Great Yarmouth for what feels like hours. A fantastic way to enjoy a warm summer night, the show is perfect for visitors of all ages. Moorings are available at Great Yarmouth Yacht Station which is just a short walk from the beach.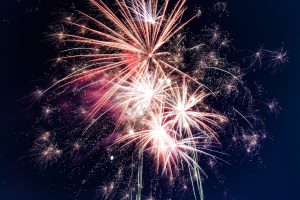 Summer Spectacular, The Hippodrome
If you're a fan of the circus, a visit to The Hippodrome Great Yarmouth is a must. This year, the venue is celebrating 250 years of circus in Great Britain and so is pulling out all of the stops to put on a performance you'll never forget. You can moor up at Yarmouth Yacht Station for easy access to this fantastic show.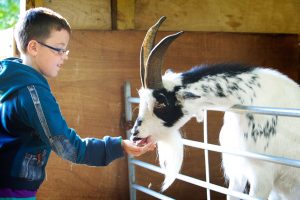 Summer at Wroxham Barns
A great day out for all the family, summer at Wroxham Barns features a funfair, a daily programme of activities and some friendly farmyard animals. Perfect for kids of all ages, the event runs until 2nd September. The closest moorings to Wroxham Barns can be found at Wroxham.
Ranworth Beer Festival, 10th August
The Ranworth Beer Festival is an absolute must for any beer lovers visiting the region this summer. Taste your way through over 20 ales and ciders while you listen to some great live bands and feast on snacks straight from the BBQ. Give yourself a short toddle home by mooring up in Ranworth.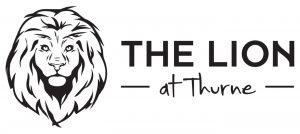 An Evening With Bob, The Lion Pub, Thurne
Taking place on 18th August, An Evening With Bob features live music and lots of fun. Nearby moorings are available in Thurne.
Tour de Broads, 19th August
The biggest not for profit sports event in the region, the Tour de Broads sees over 1800 cyclists race through the beautiful Norfolk Countryside. As the event covers a large route, there are lots of places where you can moor up and enjoy the action.
Whitlingham Bat Walk and Bat Catching, 23rd August
This fantastic family friendly event offers you the chance to see flying bats and learn more about these mysterious creatures. The event takes place at dusk and you can moor in nearby Whitlingham.
Woodforde's Brewery Tour
One of the most famous breweries in the region, Woodforde's offers tours throughout the summer months. As it's still a working brewery, you can only visit once the staff clock off at 6:30pm. Tours are also available at the weekend. Moor at Salhouse Broad for brewery tours.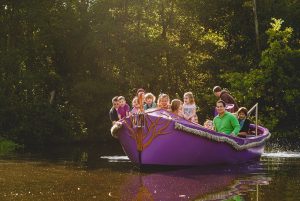 Swampy's Silly Summer Parade & Grubbles Messy Mini Games, Bewilderwood
If you have young children, a day out at Swampy's Silly Summer Parade & Grubbles Messy Mini Games, will go down a treat. Running until 5th Sept, the event is the perfect way to while away a summer's day. Bewilderwood is easily accessible from the moorings in Horning.
Nature Detectives & Dyke Dipping, 1st-21st August
Learn about the history and nature of the area at this fun, interactive event. Kids will have the chance to see the region's wildlife up close and get hands on help from local experts. The event will be taking place for three weeks in August in Ranworth Broad where moorings are available.
Another fantastic opportunity to get close to nature, this guided safari will take place at RSPB Strumpshaw on the 19th August at 1pm. There are lots of species of butterfly and dragonfly to discover, so make sure you keep your eyes peeled. Moor at Brundall for the short walk to the venue.
Find out more about events and activities taking place in Norfolk this summer by taking a look around our site or getting in touch with a member of our team.
Did you find this article useful? Why not visit our Norfolk Broads boating holiday page or browse our fantastic boats for hire for more information on our services?