It is now easier than ever to enjoy the Norfolk Broads
If you come to visit us at Herbert Woods, especially if you travel from the south or west of Norfolk we have some great news to share with you – the A11 is now dual carriageway for its entire length!
The last nine mile section between Barton Mills and Thetford has just been opened meaning those very long nose to tail traffic jams to get through the lights at Elveden are now, thankfully, a dim and distant memory.
Work on the £102m project has taken nearly two years to complete but now promises faster and smoother car journeys in and out of Norfolk.
This means a lot of our visitors will now be able to get to us at Potter Heigham, apart from the last few miles, driving all the way on motorways and dual carriageway.
With this in mind and the Christmas break coming up it's a great time to be thinking about next year's holiday with Herbert Woods and discussing what you will be doing with family and friends.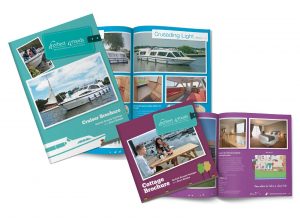 We have just launched our two new brochures for 2015 covering the waterside properties at Potter Heigham and our over 120 modern, comfortable cruisers – if you would like a copy of either please call us on 0800 144 4472. Or you may prefer to visit www.herbertwoods.co.uk
If you do visit the website be sure to click on the 'Special Offers' button to see how you can save money.
Our new star for 2015 is Dazzling Light, a brand new, magnificent 44 foot cruiser which features four en-suite double cabins making it ideal for large family groups of up to ten people.
Remember a week's cruising starts at just £378 and £264 for a short break. Or if you prefer dry land then a week's stay in a riverside property starts at £322 and £225 for a short break.
We look forward to seeing you all next year looking even more relaxed after your journey to Potter Heigham.
Did you find this article useful? Why not visit our Norfolk Broads boating holiday page or browse our fantastic boats for hire for more information on our services?