Preparing for Fishing Season
With over 300 square kilometres of rivers and shallow lakes crisscrossing the region, it's no surprise that the Norfolk Broads are one of the best fishing locations in the UK. You'll find a great choice of species in its beautiful waters, including bream, roach, eels, ruff, perch, rudd, tench, and pike. There are conditions available to suite anglers of all abilities, with prime locations dotted across the Broads.
The coarse fishing season in the Norfolk Broads reopens on June 16th. The season runs right through until March 14th, giving keen anglers plenty of time to visit the region and try their luck in the waters. If you're planning on visiting the Norfolk Broads this summer, here's how to prepare for a fishing trip of your own.
Get your licence
Everyone who fishes in the Norfolk Broads needs to have a valid Environment Agency Rod Licence. These are available from the Post Office and online. Make sure you have yours before you begin planning your trip.
Choosing your location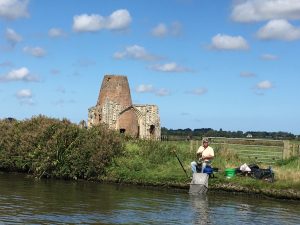 With excellent fishing spots located all across the Broads, the biggest decision you'll have to make is choosing your location. There are free fishing places and angling platforms along many of the region's rivers and lakes. There are also Day Ticket Bank Fishing Spots and some private Broads that offer fishing by prior arrangement. You'll also find a choice of accessible angling spots in the Norfolk Broads for wheelchair users and visitors with limited mobility.
In some areas of the Broads, fishing is not permitted because of ongoing conservation work. These are clearly marked so make sure you keep your eyes peeled.
Boat fishing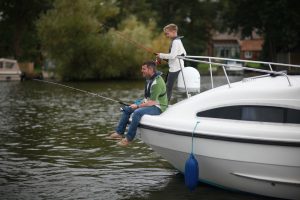 If you don't want to be tied to just one spot, and if you really want to make the most of your time on the Broads, boat hire is the only way to go. Fishing from the deck of a boat is a fantastic way to spend a relaxing day on the water and see more of this beautiful region. Hire a boat for the weekend and you can fish from morning till night throughout your trip.
Equipment
If you're new to fishing, now's the perfect time to invest in equipment ready for the summer season. If you're already an experienced angler, it's worth taking the time to get your rods, nets and other paraphernalia out of storage and give it the once over to make sure everything is in good condition.
The Norfolk Broads are an angler's paradise.
Click here to find out everything you need to know about fishing on the Norfolk Broads
Herbert Woods cottages and apartments are perfect for your next fishing holiday or to find out more about boat hire. Contact us on 0800 144 4472 for more information and to book.
Did you find this article useful? Why not visit our Norfolk Broads boating holiday page or browse our fantastic boats for hire for more information on our services?